Sophia Students Save Big with Premier Partner Pricing
Excelsior University has teamed up with Sophia to offer students a 20% TUITION DISCOUNT on Excelsior degree programs. Take two or more Sophia Courses for College Credit to qualify for partner pricing at Excelsior.

Contact an Excelsior admissions coordinator for all the details. Contact Excelsior University and Start Saving Today.

Certain exclusions will apply on Nursing degree requirements. Please contact Excelsior University for expectations and transfer eligibility.

NOTE: Effective February 15, 2023, Excelsior University will charge a Post-Admission Credit Evaluation Fee for any credit evaluated (including Sophia credit) after a student has been accepted into a degree program. Please visit HERE for more information.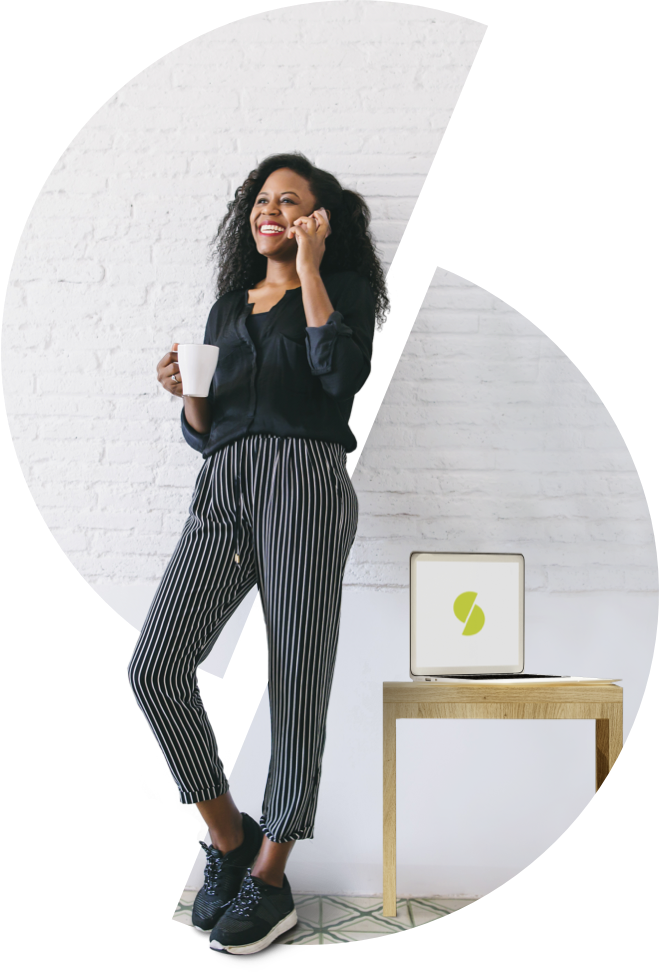 How It Works
Here's how Sophia works with your degree at Excelsior University.
01
Try Sophia for Free
Get started with a free trial and experience Sophia's smart, user-friendly courseroom. Sample as many of our college-level online courses as you'd like, get to know the instructors, and see if Sophia is right for you.
Tour the courseroom
Meet the instructors
Take the first quiz
Try a Course for Free
02
Become a Member
Save time and money earning your degree when you become a Sophia member. Our online and on-demand courses help you knock out your general education requirements fast and on your terms.
Gain unlimited access
30+ on-demand courses
Only $99 a month
See membership plans
Become a Member
03
Take Courses
Take one or many of our highly-rated courses. Complete all the required assessments with an overall score of 70% or above and go onto the next one.
Take as many (or as few) as you want
Go at your own pace
Courses are pass-fail
04
Transfer Credit
When you complete a course, Sophia will send you an email with instructions on ordering your official transcript.

Membership Plans & Pricing
Try any course for free and when you're ready, choose a membership plan to get unlimited access to 30+ courses.
1 Month
You want to work quickly through one or two courses.
$99
4 Months
You want to knock out several gen eds over a few months.
$299
Best deal
12 Months
You prefer to work through courses at a slower pace.
$599
Courses
Select from Sophia courses that fit your degree program at Excelsior University.
Need help finding the right options? Contact a Sophia Learning Coach.
1-800-341-0327
Sophia Course
Excelsior University Course
Credits
Rating
Business

BUS 230 Business Law
3

5908

BUS 341- Management Concepts & Applications
–

49

ACC 211- Financial Accounting
3

18076

Free Elective
3

22709

BUS 350- Principles of Finance
3

11584

BUS 341 Management Concepts and Applications
3

2778

Lower Level Business/Project Management Elective
3

20906
Computer Science and IT

Technology Elective (AAT, BCY, BNX, BPT, and BEL degrees)
3

279

Technology Elective (AAT and BPT degrees) / Free Elective (BNX, BEL, and BCY degrees)
3

494

IT 370 Database Management Systems
3

1633

IT 371 Web Design and Development
3

8240
Elective

Lower Level Applied Professional/Free Elective (can only award credit for this or Introduction to Career Readiness)
3

164

Duplicates our Cornerstone Course/Cannot be accepted for credit
3

14218

Applied Professional/Free Elective
1

1473

General Elective/Applied Professional Credit (can only award credit for this or Career Readiness)
1

221

IT 221- Introduction to Computers
3

20405

Applied Professional/Free Elective
3

3633

Humanities Elective. *Essentials of Managing Conflict duplicates Excelsior's COMM 324 and Sophia's Conflict Resolution course. Students can only have (1) course on file.
1

17734
English and Communication

COMM 324- Conflict Management (Lower Level Credit)
3

21022

ENG 101- English Composition
3

9868

COMM 125- Public Speaking
3

3981

Free Elective
3

24554

Lower Level Humanities Credit
3

10021
Humanities

PHIL 200- Introduction to Philosophy
3

3503

Humanities Elective
3

1923

ART 101- History of West Art: Ancient through 14th Century
3

24248

ART 102- Since the 15th Century
3

9636

Humanities Elective
1

39029

Ethics Requirement
3

20253
Language

Lower Level Humanities Credit
3

788

Lower Level Humanities Credit
3

109
Math and Science

MAT 220- Calculus I (Fall I 2022)
4

1006

MAT 114- Intermediate Algebra
3

26970

Natural Sciences Elective
3

17900

Natural Science/Math Elective
–

1449

BIO 105- Anatomy & Physiology I
3

27390

CHE 101- General Chemistry
3

1323

MAT 101 Math for Everyday Life
3

3101

Natural Science Elective
3

2654

MAT 201- Statistics
3

27239
Social Science

PSY 101- Introduction to Psychology
3

8889

SOC 101- Introduction to Sociology
3

2611

ECO 262- Macroeconomics
3

1972

ECO 260- Microeconomics
3

1134

Social Sciences/History Elective
3

850

HIS 101- US History I
3

21884

HIS 102- US History II
3

10797
Other Sophia Courses
Excelsior University has not formally confirmed credit transfer for these courses. Please contact the school for approval.
Sophia Course
Category
Credits
Rating

Business
3

680

Humanities
3

407

English and Communication
3

5152

English and Communication
3

3818

Math
2

4590

Science
1

64

Science
1

72

Math
3

99

Career Success
3

172

Career Success
3

334
The Sophia Experience
А different way to learn. A smarter path to success.
When you complete a course the credits transfer directly to Excelsior University.
Complimentary Learning Coach support is here for you by phone, email, or chat.
Knock out your general education requirements on your terms. Go at your own pace, whether from your laptop, tablet or phone.
Reviews
Our students love the freedom, flexibility and support we offer. See what they're saying about Sophia's courses.